Products
Visit the pages below for more information on all Products.
Drain Blast™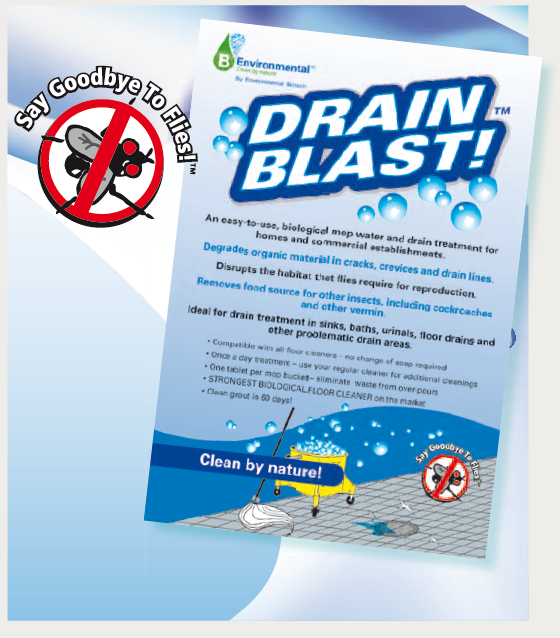 Reduce Plumbing blockages and odors. An easy-to-use, tablet , can be added to mop buckets to mop floors, or used as drain treatment for homes and commercial establishments.
Degrades organic material in cracks, crevices, drain lines and soda lines. Disrupts the habitat that flies require for reproduction. Removes food source for other insects, including cockroaches and other vermin. Ideal for drain treatment in sinks, baths, urinals, floor drains and other problematic drain areas.
• Compatible with all floor cleaners – no change of soap required
• Once a day treatment – use your regular cleaner for additional cleaning
• One tablet per mop bucket – eliminate waste from over-pours
• Or put the tablet in the sink and run tap water over tab for 30 seconds and the content will enter the drain system and start to treat drains! As easy as that!!!!
• STRONGEST BIOLOGICAL FLOOR CLEANER on the market
• Clean grout in 60 days!

Download Fact Sheet